BRING THE EXPERIENCE HOME!
Why not expand the experience? Fostering the love and appreciation for our animals friends shouldn't end when they leave, extend the adventure! Create your own animal friend to love and care for.
HOW CAN TEDDY MOUNTAIN HELP?
Teddy Mountain has the largest variety of super soft stuffable wildlife, sealife and farm animals on the market today!
Create an in-store retail stuffing experience
Don't have room for a machine or a retail associate to spare? Put together a kit to take and make at home, so the adventure continues!
Kits are also great for "Adopt an Animal" programs
Bear stuffing is also a perfect add on for the events department for Birthday Parties and other special events!
INCREASE YOUR BRAND AWARENESS WITH CUSTOM PRODUCTS!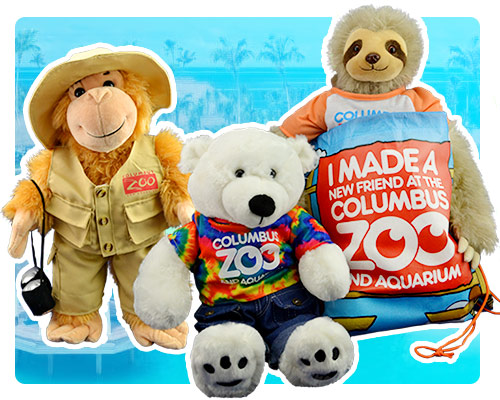 Looking for a full custom item? We love custom! Provide us with your ideas, photos, budget and time frame and we'll do our best to make it a reality. The only limit is your imagination!
Limited time? Limited budget? No worries! Check out our huge variety of printable T-shirts! Print them yourself or we can print them for you! Starting as low as 24 pcs per design.
Custom isn't just for clothing and plush! We can do custom bags and boxes and other accessories too!
WHO WOULDN'T WANT TO GET A PLUSH SLOTH AFTER SEEING A REAL ONE?!
Teddy Mountain plush animals are a wonderful addition to any Zoo and Aquarium merchandise setup. Don't delay the smiles you will get from the small customers and register today!
EXPLORE MORE BUSINESS CATEGORIES!
We draw our inspiration from wildlife animals and bring them to various Business Categories!