Choose your region below for detailed information about our Shipping!
To determine when your shipment should arrive using regular ground shipping take into account the processing time of 3-5 business days plus the shipping.
*Orders placed after 1:00 EST on Friday through Sunday evening go into process the following Monday.
Shipping Method: We ship from Champlain, NY, and use Federal Express Ground for all orders unless otherwise specified. We do our best to process and ship Regular Size Orders in 3 to 5 business days. However, please be aware that certain circumstances can delay the processing time. High-volume ordering seasons and sales events can sometimes increase the processing times, as well as orders that are amended (making additions or removing of items after placing the order, combined shipping, address changes, etc.) Other items that require additional processing times would include: orders that require stuffing, those requiring customs paperwork, or shipping quotations. Please plan accordingly and place your order in plenty of time to accommodate the processing of your order and the shipping time.
IMPORTANT: Communication is the key! If you have an event and need your order on a certain date, please include this information in the Comments and/or contact us by phone at 1 (877) 480-2327 to ensure we ship the proper method.
Shipping Origin for USA: Champlain, NY
Primary Carrier: Federal Express. if you wish to use a different carrier, please contact us
Same-Day Shipping: If you absolutely require same day shipping, please place your order prior to 10:00 PM EST and call us to discuss your shipping options and any fees that may apply.
Large orders: For orders that contain 8 boxes or more, we will request a freight quote option for comparison to ship the best way.
Receiving shipment: Shipments received by freight should be checked to ensure no damage has been incurred during transit, and that all boxes are accounted for. Any discrepancies or damages must be noted on the signed paperwork with the carrier before they leave.
This is by far the most economical shipping method of choice. Please review our state shipping map below to determine your shipping time. The day your order ships is not counted as one of the shipping days on the map.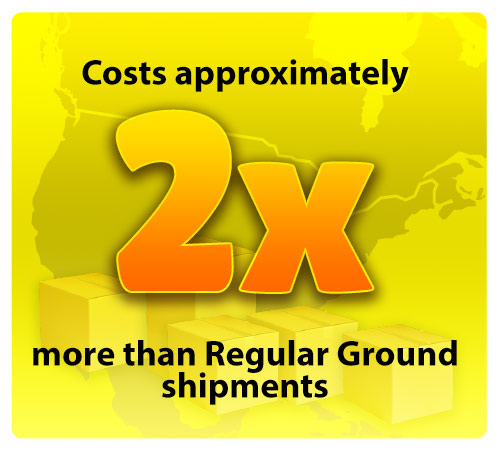 Air Shipment, will arrive in 3 business days after picking is completed. The day your order ships is not counted as one of the days. Therefore, if you order on Monday prior to 12:00 noon EST, this order would arrive on Thursday.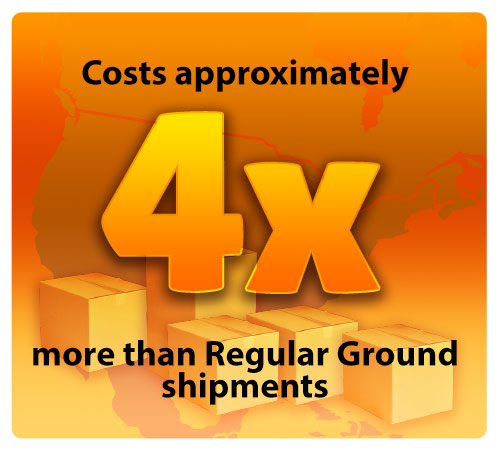 Air Shipment, will arrive in 2 business days after picking is completed. The day your order ships is not counted as one of the days. Therefore, if you order on Monday prior to 12:00 noon EST, this order would arrive on Wednesday.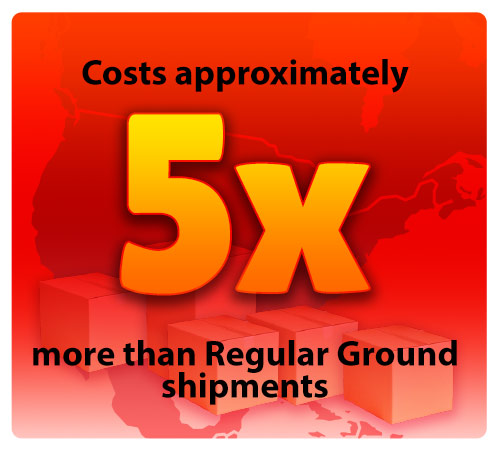 Air Shipment, will arrive in 1 business day after picking is completed. The day your order ships is not counted as one of the days. Therefore, if you order on Monday prior to 12:00 noon EST, this order would arrive on Tuesday.
* Please note that these shipping times do not apply to orders that require pre-stuffing, as they require additional time for the additional stuffing step. If you have a pre-stuffed or very large order and have special requirements, please contact the office to discuss what options may be available.)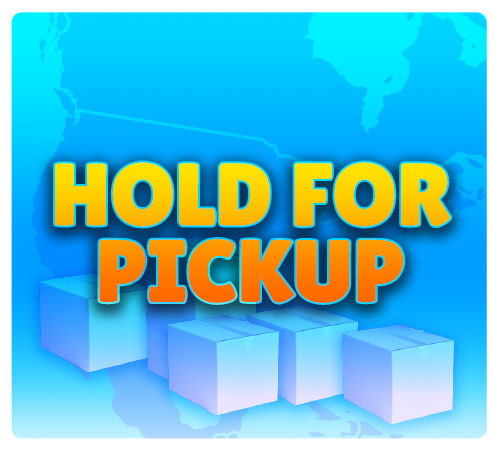 You can also choose the "Hold for Pickup" option on the checkout if you wish to pickup your order yourself or arrange for a freight forwarder.
HOW DO I TRACK MY SHIPMENT? WHERE IS THE TRACKING INFORMATION?
Once the order is picked and is finalized at the warehouse, it will be assigned a tracking number if you use a carrier that assigns those (for LTL shipments you will receive a copy of the Bill of Lading so that you can follow it's progress). You can navigate to your profile page and check the status and tracking information of all your order here!
HOW LONG IT MIGHT TAKE TO RECEIVE MY SHIPMENT?
The map below represents the standard shipping for ground service as provided by Federal Express for our U.S. Warehouse ZIP code 12919. This map is a guideline for Regular Ground shipments only, and does not apply to Express shipments that are sent by Air.*
*please note that the processing time is additional, please plan accordingly, and don't forget to communicate any special need by dates.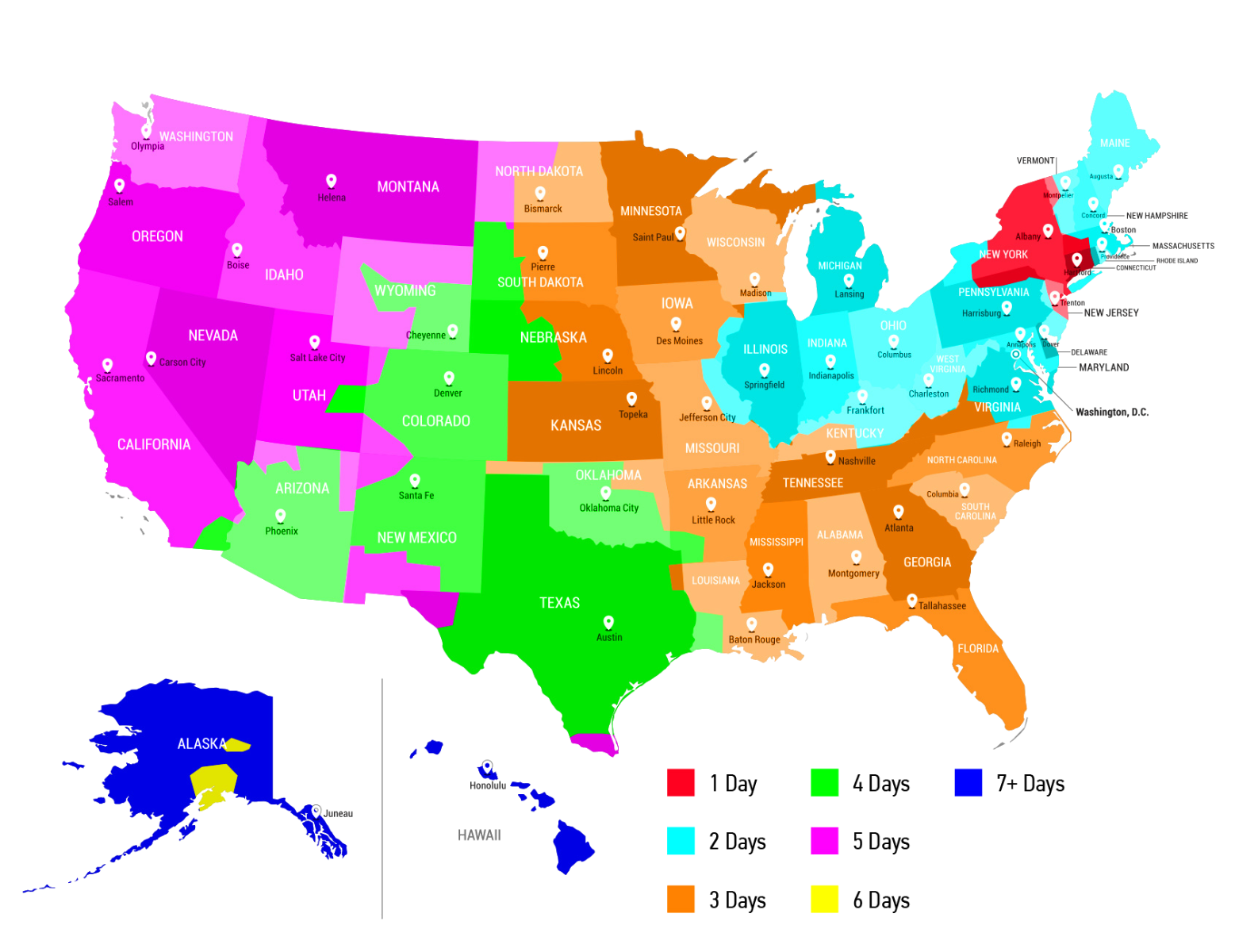 All shipments to Canada originate from our warehouse in Champlain, NY (near the Canadian border) Our trucks cross daily and shipments are delivered to the UPS station in Laval, Quebec. Please allow extra time for customs processing. A small broker fee is added to the shipping cost to cover customs and processing charges. (see chart below for broker fee guidelines) Your shipping charge is calculated through UPS with Origin of Laval, Quebec, to your location. (All charges are calculated in USD) This greatly reduces your shipping costs and processing complexity! You can track your order online, by logging into Teddy Mountain Direct Canada, and selecting your 'order history' to view your tracking numbers and status through the UPS Website.
Canadian Origin = Laval, Quebec, Canada for calculation of UPS Freight costs, resulting in a Canadian Origin to Canadian Destination in the calculation of all freight!
Orders are pre-cleared through customs, meaning, that you will not get any after-the-fact carrier or customers letters or invoices, such as broker disbursement or customs clearing costs in the mail a few weeks later!
GST/HST will be charged at time of order, and included on your invoice. You will not have to pay this to your broker, as your broker will not be involved in the shipments. Due to the pre-clearing completed by Teddy Mountain Direct, your goods are UPS Origin Laval, Quebec, Canada to your store!
Orders are Consolidated on a daily basis from our Champlain, NY warehouse to our Laval, Quebec UPS drop. Therefore, you need to add 1 additional day of time to your order receiving time calculations. Please allow 2-4 days for order processing plus your shipping time.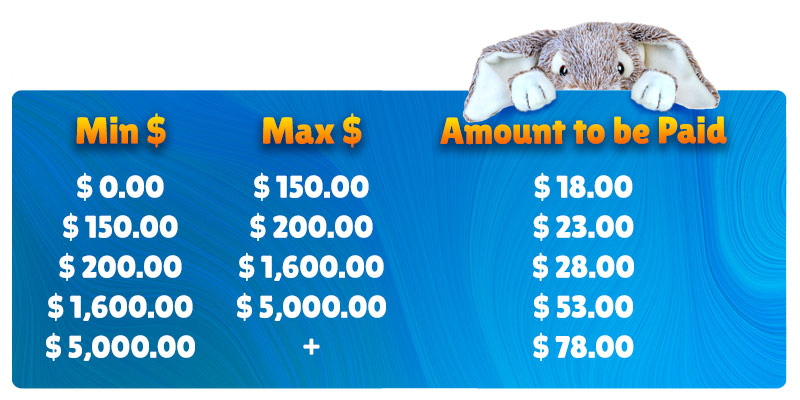 For order shipping to Europe, please contact our partners at Teddy Mountain UK
Teddy Mountain UK LTD
Sales / Office: 01803 559768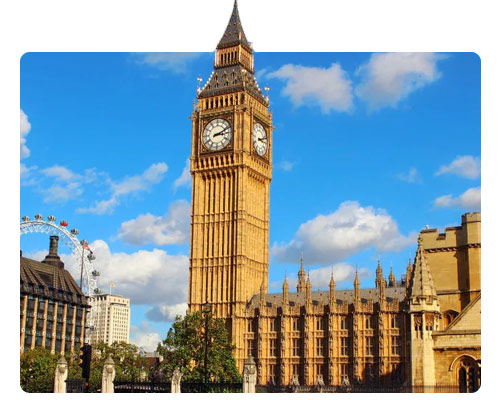 INTERESTED IN BECOMING A MASTER DISTRIBUTOR?
Teddy Mountain is always open to explore new business connections and establish presence in new and emerging markets. If you are seriously interested in partnership with Teddy Mountain, please reach out to us to arrange a call.
IF YOU STILL NEED FURTHER ASSISTANCE WITH YOUR SHIPMENT, PLEASE CALL US