Everyone loves our great selection of furry friends! Young or young at heart, bear stuffing is for everyone! With our Huge everyday collection, our wide variety of mascot animals, and our full custom capabilities, the possibilities are endless!
MAKE YOUR EVENTS SHINE BRIGHTER!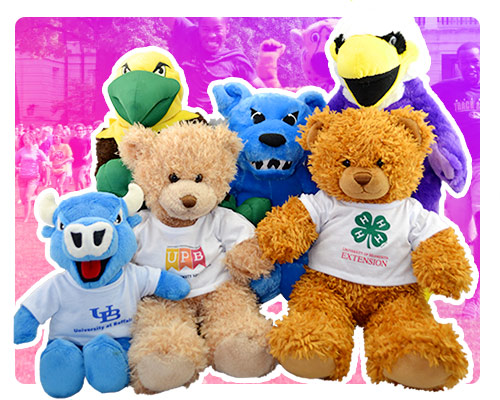 From Corporate to College,
From Babies to Barmitzvahs,
From Colleges to Country Clubs,
From Parties to Product Launches,
the opportunities to incorporate a stuff-your-own plush activity are endless!
And don't forget - we put the FUN in FUNdraising!
WHICH STUFFING METHOD SHOULD I CHOOSE?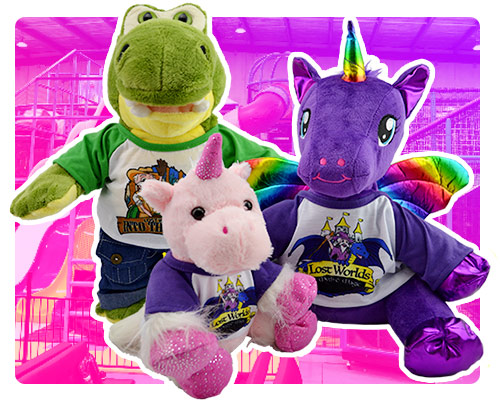 Making a plush animal toy is more than just a souvenir, it is an experience. A take away that won't soon be forgotten. A reminder from a special day or a special event. Whether it's a team building event where hand stuffing and interaction are the key, a high volume and energy event where the spectacle of machine stuffing will excite and draw them in, or an event where attendees get to "take and make" we have solutions for them all.
CATAPULT YOUR EVENT INTO THE FUN STRATOSPHERE WITH CUSTOM PRODUCTS!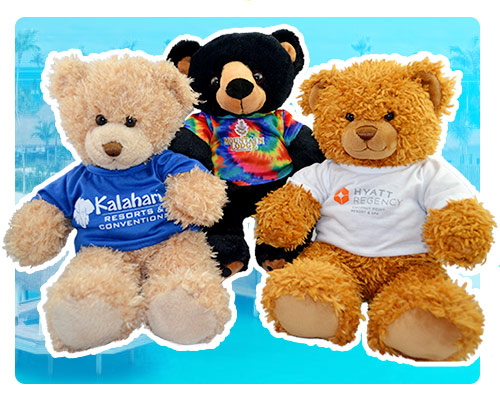 With our custom capabilities the sky is the limit!
From full custom plush and custom logo Tees, to our wide variety of mascot animals - we can make your event special and help you create a perfect keepsake!
EVENTS COME IN ALL SIZES AND SHAPES,
LET'S FIND YOURS!
With the largest selection of the designs in the industry, you're sure to find the unique solution for YOUR unique event, no matter how big or small, simple or extravagant!
See our Other Business Categories!