MUCH MORE THAN A SOUVENIR!
Making your own furry friend is a lasting memory for years to come, and a reminder of experiences shared at your resort.
LEVEL UP YOUR BRANDING GAME WITH CUSTOM PRODUCTS!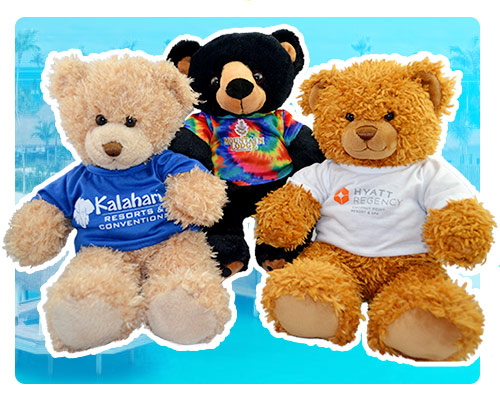 Custom Branded products are not only memorable, but collectible! From logo tees to full custom mascots we can help!
HOW TO INTEGRATE TEDDY MOUNTAIN PLUSH INTO YOUR RESORT?
Well, it's better if we explain it over the phone, because nobody got time to read 5 pages of excellent suggestions and ideas!
1 (877) 480-BEAR (2327)
Teddy Mountain provides Quality Wholesale Plush solutions to a wide variety of Business Categories!