INTRODUCING - STUFFINATOR PRO!
OUR NEWEST TEDDY BEAR STUFFING MACHINE!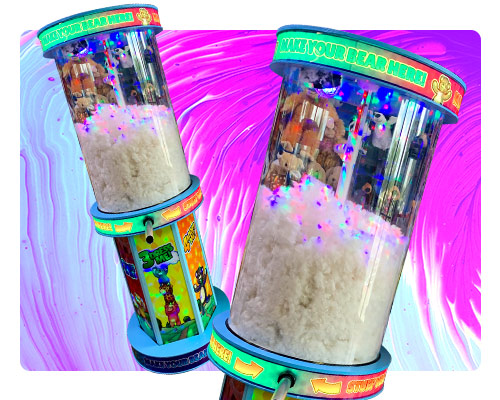 Our continous improvement into stuffing machines is just that - continuous.
With each new machine we strive to produce a long lasting fixture that will help you in creating more smiles! Our latest in teddy bear stuffing machines has just arrived:
This machine has the most LED's and active lights we've EVER put into any of our stuffers TO DATE! And it SHOWS! The lights dynamically change and can be controlled via remote control, as well as we have awesome moving lights in the base and the hopper as well! The mulching and stuffing has never been so colorful!
But wait! There's more! With a help of a trusty bluetooth device you can now add music and sounds to your Stuffinator PRO! Connect your device and push play!
Stuffinator PRO is designed to grab the most eyes and ears per square foot!
AND IT GETS BETTER! BUNDLES!
Of course we made special preparations to make it an offer you can't refuse!
Our special pricing for everyone that wants MORE of our fantastic stuff!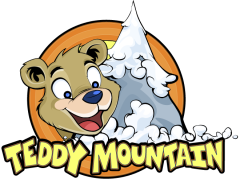 It's easier than ever!
Head over to the Stuffinator PRO bundle product
Pick your version of the stuffer - Large or Lite and add it to the cart
Now start adding product! Once you reach product pricing thresholds, you'll get your bundle pricing Saving applied instantly!
GET STARTED WITH TEDDY MOUNTAIN!
Our Stuffinator PRO is an awesome teddy bear stuffing machine that can quickly and grandiously stuff a lot of plush bears and leave your customers in awe at your bear stuffing skills! Register today and find out how you can utilise this machine with your business idea!