Fun for the whole family! Add the make your own experience to your existing party packages! Increase your sales! Increase the fun! Bear stuffing can be an add-on or stand-alone experience for all ages!
Whether creating a special keepsake from a fun family outing, an activity at a birthday party or special event, building your stuffed animal makes it so much more special! An easy upsell solution, great craft activity and awesome keepsake! No need for a goodie bag!
REASONS TO GO WITH TEDDY MOUNTAIN!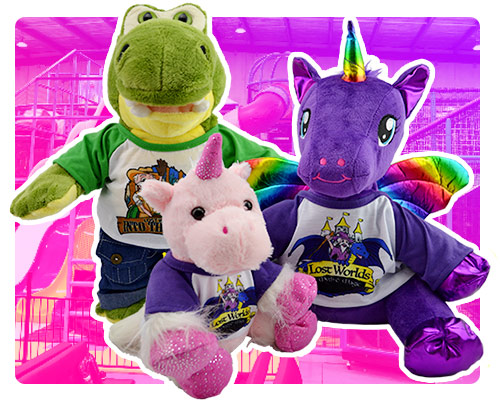 Huge selection of plush and accessories to fit any theme!
Machines available for any size event or venue! No room for a machine? Don't worry! We got you covered with bulk fiber or handy individual fiber bags!
Large selection of printable T-shirts for customization or crafts!
Options for large and small venues and everything in between.
HAND-STUFFING ACTIVITIES!
Amazing and fun activity to do with groups of children! Open up the Vaccum fiber packs and start stuffing the animals! Who's first?!?
BEAR STUFFING IS A WONDERFUL ACTIVITY TO ADD TO YOUR FAMILY ENTERTAINMENT CENTER!
Register today and we will help you find the best solution how to grow your business with our plush!
Check out other Business Categories!