It surely is! It's been a while since we updated our previous webpage, as you may have noticed. The reason was our extensive work on a new website which you are currently visiting! As with everything new, it takes a minute to get accustomed to changes but it will be worthwhile, we promise!
Below we have gathered topics that you might find useful to get around quicker!
I can't login with my Teddy Mountain credentials?

Our migration prompts to review your data and, yes, it includes the password as well! Check your inbox for an email that the system generated and sent to you with a link specifically for your account! If you can't find the email, just click the "Sign In" prompt and then "Forgot my Password" - You will be taken through steps to access your migrated account!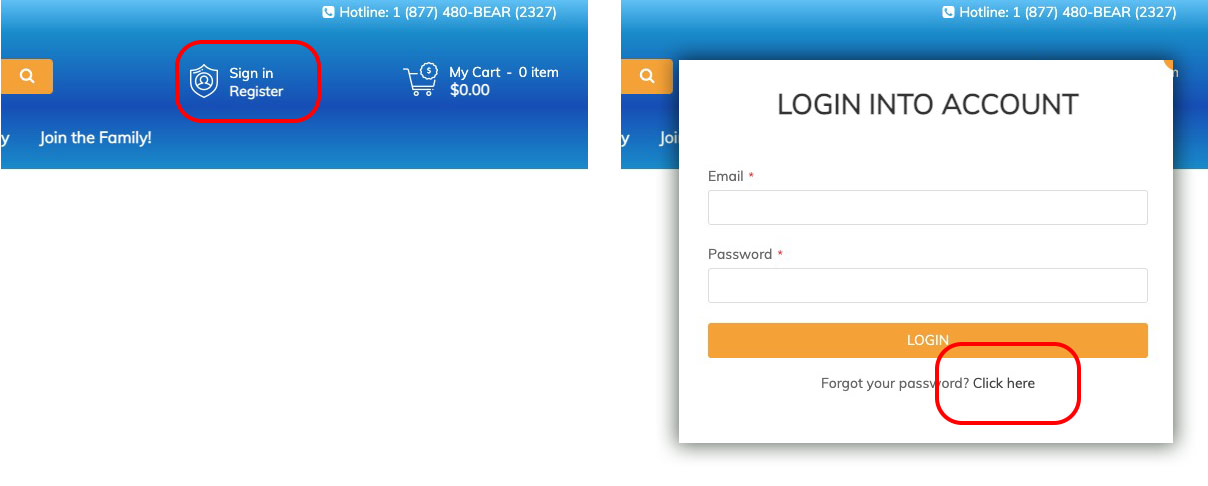 There is a small possibility that due to technical bugs, (or missing information) some of your data might not have transferred over. If this is the case, please click on the "Request Registration Code" and note that you are an existing customer, and we will send you a registration code soon as possible so that you can set up a new account! This is also a great time to ensure all your information is up to date!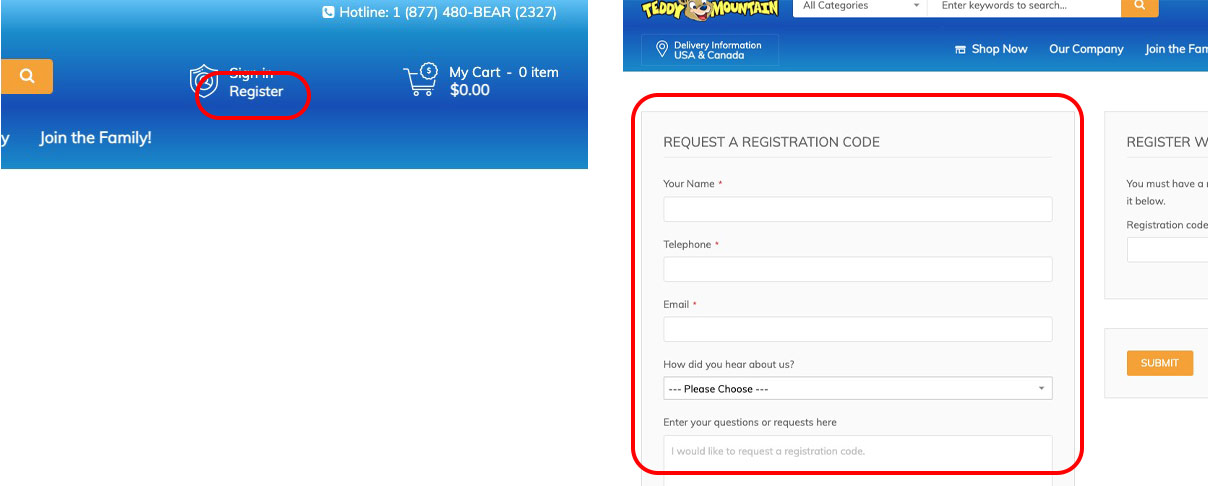 If this doesn't help, please chat with us, send an email to

[email protected]

or call us 1-877-480-2327 and we will assist you with logging in!
Where to find all of my Stuff?

Sadly your orders and invoices will not transfer from the old page, those you will be able to find in your e-mail history. For the rest - navigate to the top of the page, you will see your name on the header menu, hover over it and YOUR ACCOUNT will pop up, click it. You will be navigated to your account page where all the information is accessible via the left side menu!
What is a Quote?

Quote is a handy-dandy new tool for assembling an order without placing it! Think of it as - save now, pay later.

Upon confirmation of details, a Quote is converted into an Order and from there on it's business as usual!
Shipping calendar is now available!

This one caused a LOT of work! But it's now working for your benefit! The shipping calendar allows you to understand and plan your orders based on when you want to have your order delivered! You are able to see how much the shipping will approximately cost depending on how fast you want it delivered!
I get my animals pre-stuffed, how do I do that in the new page?

It's even easier now! Choose the bear you want to stuff, open it in the shop window, and just under its pricing you will see a new drop-down field under where it says "Unstuffed" (if you don't change it, the animals will always come unstuffed). Clicking the selection field will allow you to choose pre-stuffing, so the animal will come to you pre-stuffed and the stuffing fee will automatically be added to your order! No need to add custom comments anymore!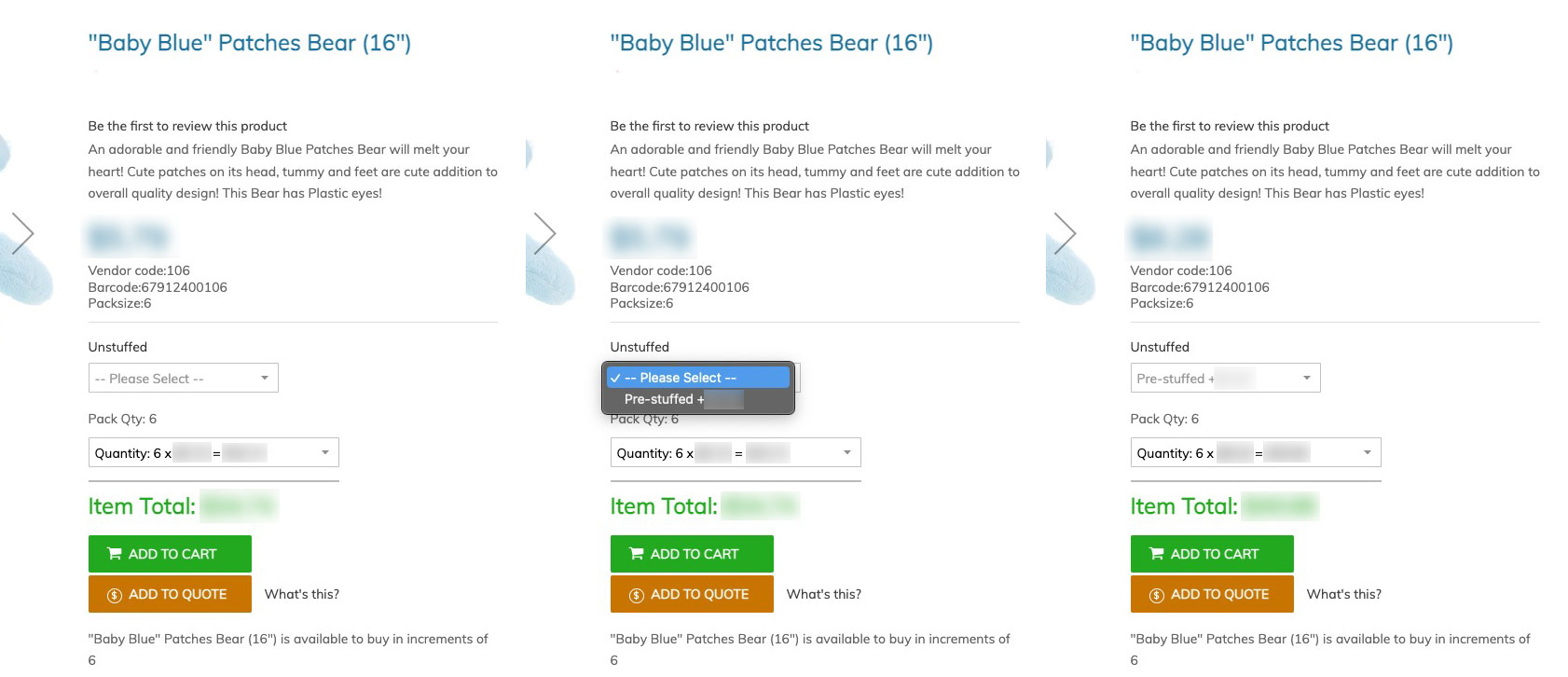 Ok, Still looking for something specific? Call us on the phone and we'll guide you through the changes and explain what looks mysterious!
1 (877) 480-BEAR (2327)